1. Advantages of laser transferring:
- More varieties, less batch production.
- No need for plate-making to print out directly, the product is exquisite.
- Simple process, short process, time-saving, and labor-saving.Maintain color and wash many times.
- T-shirts, hats, sportswear, sweaters, bags, mousepads, etc.
2. Machine:

Konica Minolta C221, heat-press, cutting plotter.
3. Light color laser transfer paper: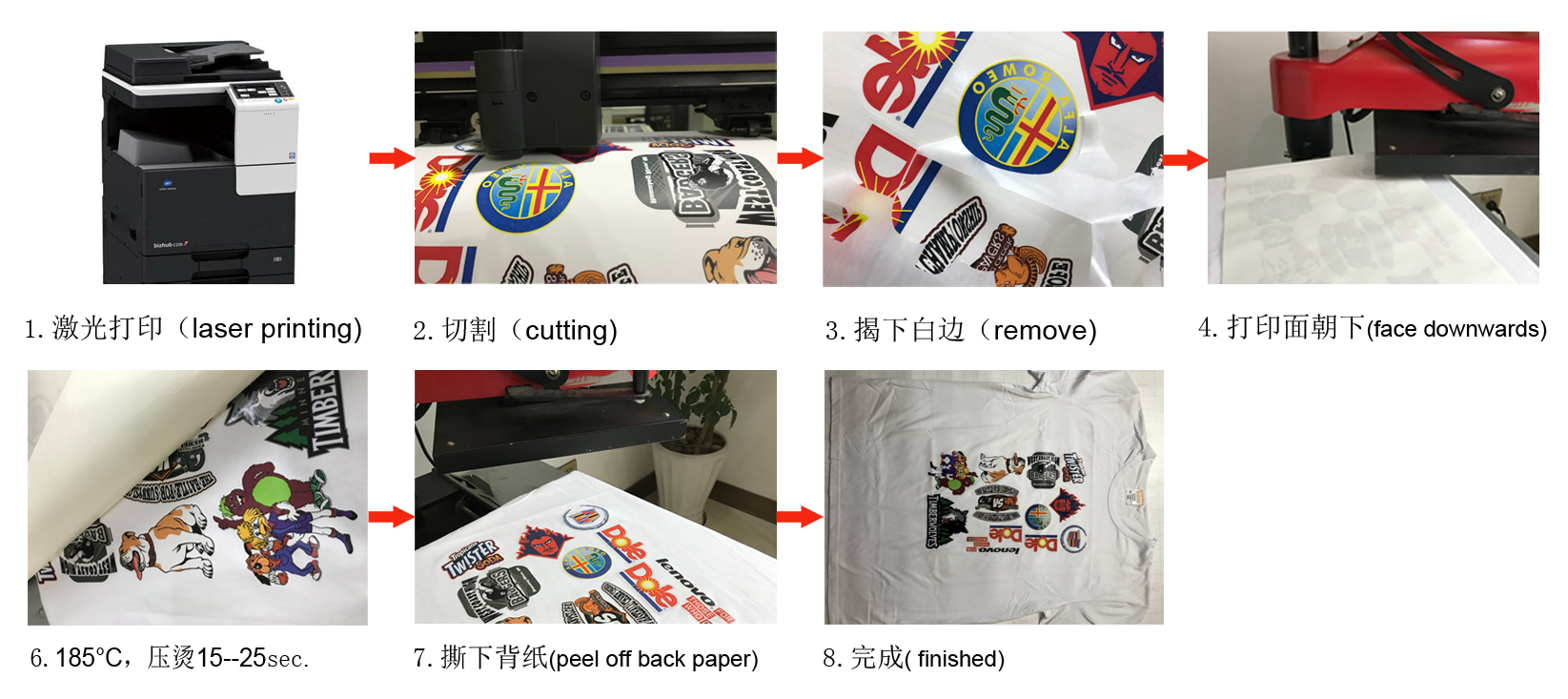 4. Dark color laser transfer paper: