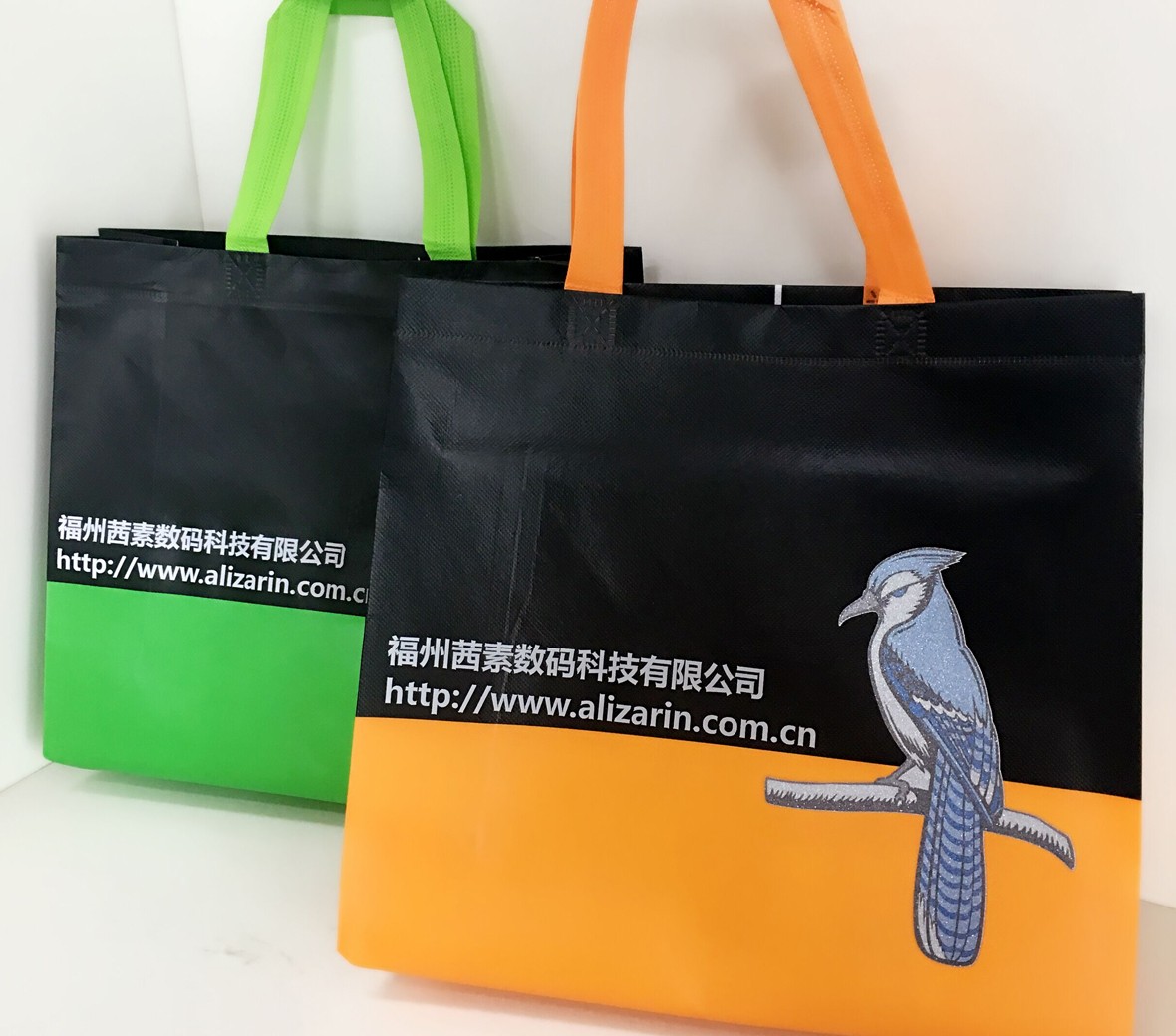 Alizarin PrettyStickers Printable PU Flex (HTW-300SE) for Roland VS300i can be transferred onto Non-woven shopping bag?
Nonwoven fabric bag is a non-woven fabric made of polypropylene (PP for short) plastic. It is not only degradable and reusable, but also durable and beautiful. It can be printed by such as Eco-Solvent Printable PU Flex heat transfer printing, silk screen printing and gravure printing, which are suitable for advertising or gifts of enterprises and businesses.

1. Available products:Printable PU Flex (HTW-300SRP, HTW-300SE,HTW-300SR, HTS-300SGL,HTG-300SB etc. made by us) for Eco-Solvent ink of Roland VS 300i Print and Cut

2. Recommended heat transferring by Heat press: no more than 145°C degree, Optimum temperature range from 120°C~145°C degree tested by us, But different materials of non-woven fabrics have different heat resistance, Please test their heat resistance in advance.
3. The time of Heat transferring: The heat transfer time is from 10 seconds to 20 seconds, and the most saved time depends on the working condition of the heat press machine and the surface roughness of the Non-woven shopping bag material.
4. The production process is as follows: