Before, to make T-shirts by screen printing was not only technical work but also manual work. We need a factory, and at least a few employees.
And now, with our Eco-solvent printable PU flex (HTW-300S4) and Mimaki CJV150 to make T-shirts become easier and more efficient. We can make T-shirts in 5 minutes only an employee in the office room.
Processing is as follows:

Step1: Printing and cutting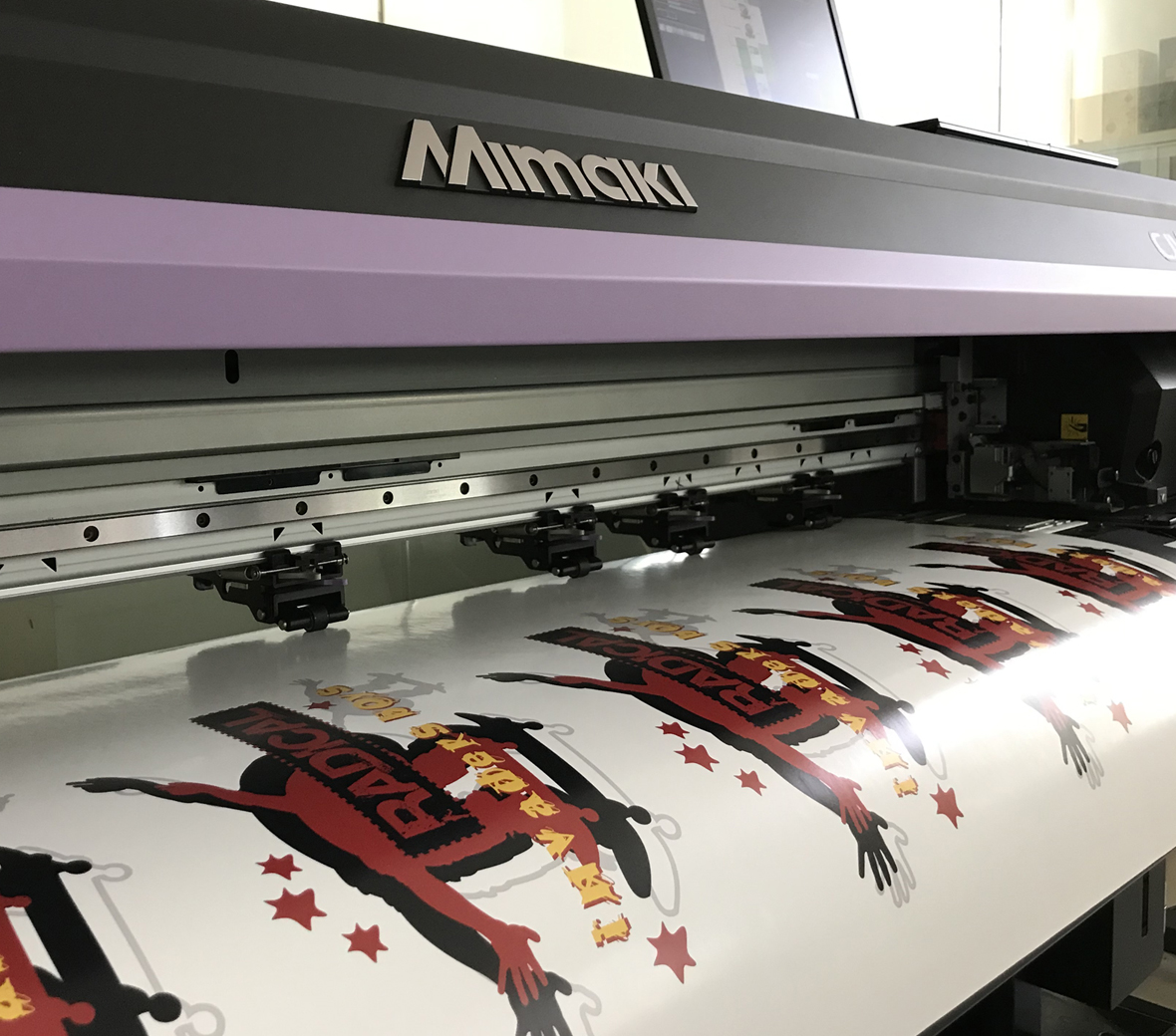 Step2: Peel off the un-printed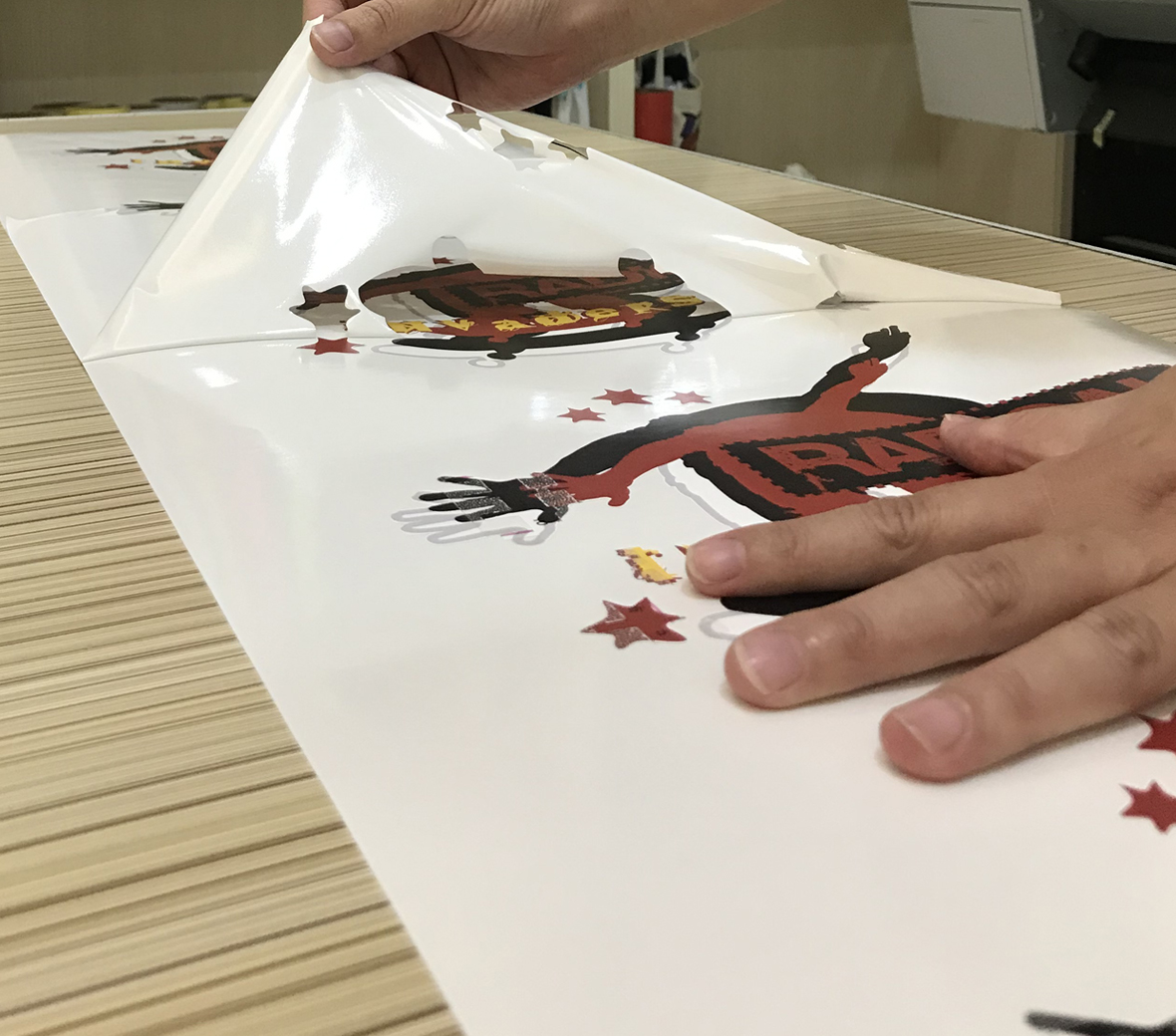 Step3: Transferred by heat press with 165 degrees in a 25 second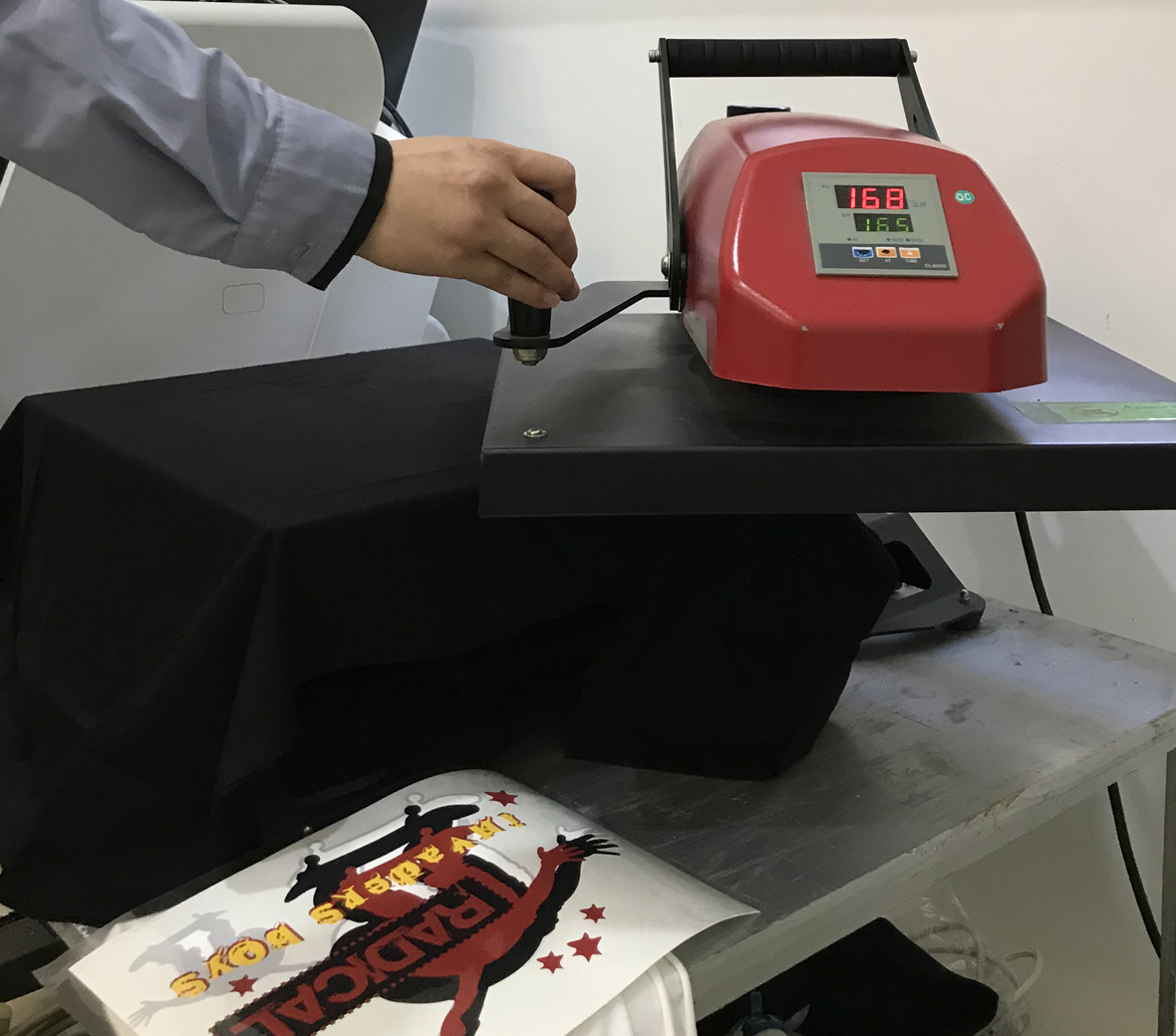 Step4: peel off the applicaton film, Finished!