Today, I will do a popular science on how to choose the product type that suits you best. Our company has four items of products:Inkjet heat transfer paper、Color Laser Transfer Paper、Eco-Solvent Printable Flex and Cuttable Heat Transfer Flex.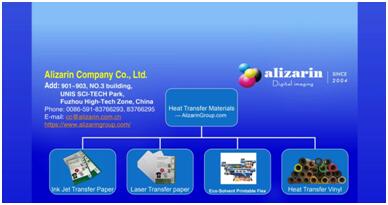 Different types of products are suitable for different groups of people, so how to choose one suit for you will be necessary for us.
First of all, I will briefly introduce the different types of products.
1、Inkjet heat transfer paper:InkJet transfer paper can be painted by wax crayons, oil pastels, fluorescent markers etc. and printed by all kinds of normal desk inkjet printers with normal inks, then transferred onto 100% cotton fabric, cotton/polyester blend by a regular household iron or heat press machine. It is idea for customizing T-shirts, aprons, gift bags, school uniforms, photographs on quilts and more.

2、Color Laser Transfer Paper:Color laser printing transfer paper can be printed by most of color laser printers with the function of Flat-in and flat-out paper, such as OKI C5600, Konica Minolta C221 etc. It can be transferred onto 100% cotton fabric, 100%polyester, cotton/polyester blend by a regular household iron or heat press machine. Decorate fabric with photos in minutes, after transferring, get great durability with image retaining color, wash-after-wash. For more details, please visit specific products list below. https://www.alizaringroup.com/color-laser-transfer-paper.html

3、Eco-Solvent Printable Flex:PrettyStickers are developed and manufactured for printers with Solvent ink, true solvent ink, Eco-Solvent Max ink, and Latex ink, UV ink, and cutted by vinyl cutting plotter such as Roland GS24, Mimaki CG-60, Graphtec CE etc. Best for Print & cut machine such as Mimaki CJV150, Roland Versa CAMM VS300i, Versa Studio BN20 etc. With our innovative hot melt adhesive line are suitable to transfer onto textiles like cotton, mixtures of polyester/cotton and polyester/acrylic, Nylon/Spandex etc. by heat press machine. These are ideal for customizing dark, or light-colored T-shirts, canvas bags, sport & leisure wear, uniforms, biking wear, promotional articles and more. The outstanding features of this product are fine cutting, consistent cutting and excellent washable.

4、Cuttable Heat Transfer Flex:Cuttable Heat Transfer soft flex is a high quality soft polyurethane material line, and with our innovative hot melt adhesive are suitable for transferred onto textiles like cotton, mixtures of polyester/cotton and polyester/acrylic, Nylon/Spandex etc. It can be used for T-shirts, sport & leisure wear, school uniforms, biking wear and promotional articles. Excellent cutting and weeding properties. Even detailed logos and extremely small lettering are cut table.

It can be seen from the introduction that the overall cost of inkjet heat transfer paper is relatively low, because the requirements for machinery and equipment are relatively low, and common household inkjet printers can be satisfied, and even an iron can be completed when transferring. In general, for inkjet heat transfer paper, you only need to have an inkjet printer and an iron at home to use it. Professionals only need to add a heat press machine and a cutting plotter on this basis. That's it. The performance of the equipment depends on its own situation, and the cost can be controlled within a very low range.
The equipment used in the laser heat transfer paper is similar to that of the inkjet one, the difference is that you should have a different printer---laser printer, so the cost of it is relatively low just like Inkjet one. Therefore, these two products are more suitable for start-up entrepreneurs, which can effectively control the cost. And the operation is simple.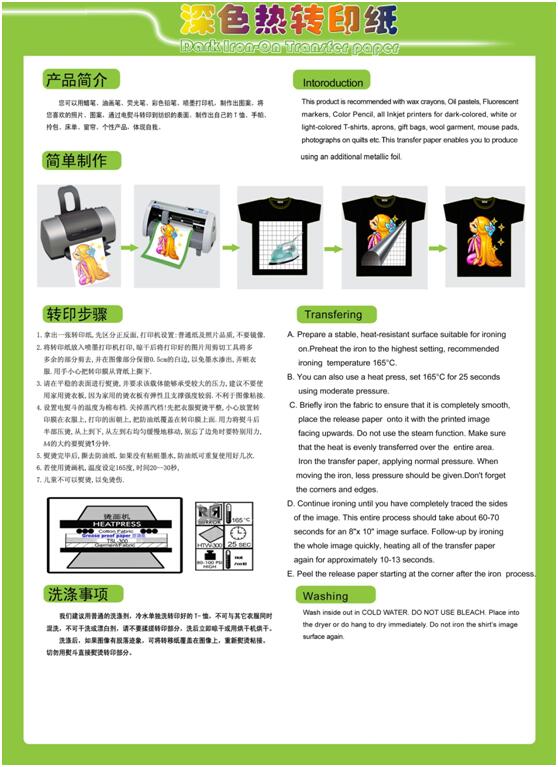 Eco-solvent heat transfer paper, this product is more suitable for mature enterprises or clothing design companies to choose, because this product will be higher in production efficiency than inkjet products, because the equipment using this product is more expensive, so for many people who have just entered this product for people in the industry, it is not very suitable. But for a mature clothing design company or clothing processing factory, the equipment is already owned, and as long as this material is available, it can be produced immediately.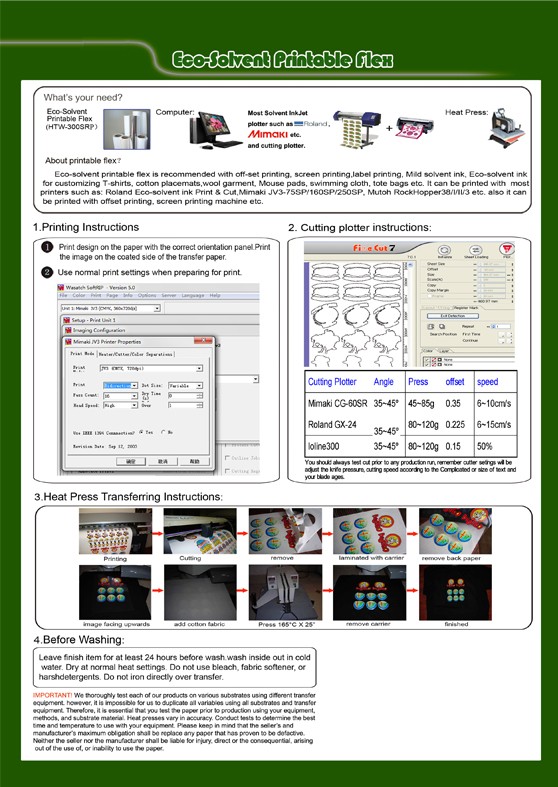 Lettering film products are free of printing. Maybe some people say that the equipment cost is not lower? Then you have to know one thing, the lettering film product is single color, if it is used for clothing design, then you need to have products of multiple colors at the same time, which means that you need to have inventory, and more inventory. Therefore, this product is not recommended for people who have just entered the industry. This product is more suitable for garment processing factories. For example, labor insurance products can use our reflective Cuttable Heat Transfer Flex. When the pattern does not need too many colors, you can choose our Cuttable Heat Transfer Flex, It suit for ordinary clothing processing plants/ Advanced clothing customization/ flag factory and so on, because these products have vivid colors, Before you transferring, you just need to cutting the product with the pattern what you need. And it can be transferred layer upon layer .At the same time, we also have a variety of Different special effects are available for you to choose, please see the product catalogue on our official website for details.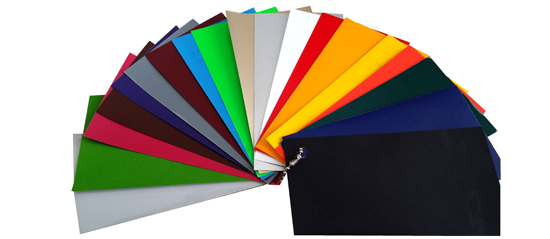 https://www.alizaringroup.com/heat-transfer-vinyl.html
The above is a simple analysis of our four categories of products and their applicable groups. It is for reference only, because each category has many different products, and these products can also be applied to different groups of people. For more information, please contact our salesperson for more information. , they will give you the best reference advice.