Do you agree with me that kids will love putting their own artwork on a T-shirt to wear themselves or to make as a gift?!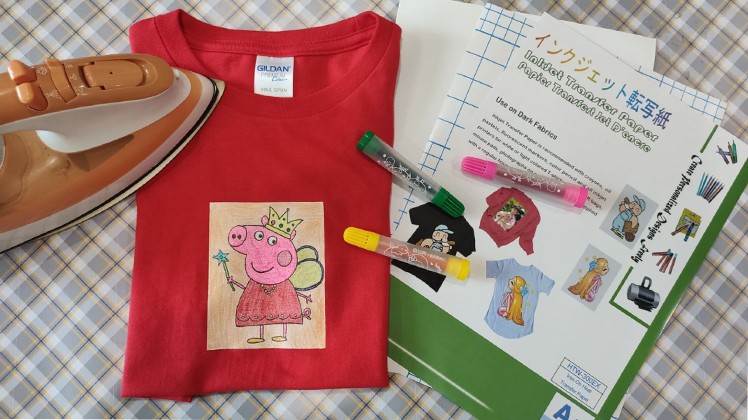 My daughter loves Peppa pig and its family. I tell her that she could draw and wear that Peppa pig on a shirt, she jumps up happily. With a little help from iron-on transfer, we were able to make her sweet dreams come true by transferring her Peppa pig drawing to a T-shirt that she can wear to display her perfect piece of art!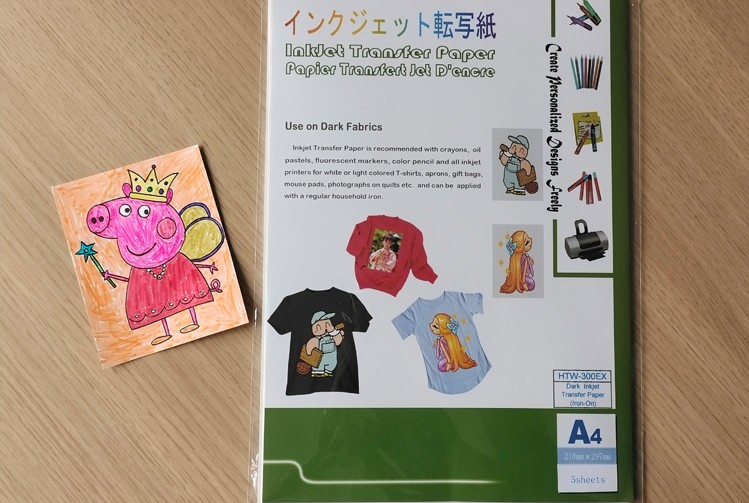 To make your own Drawing T-Shirt Transfer, you will need these supplies:
Handmade Drawing

Normal Desk Inkjet Printer(e.g. EPSON, HP with normal water based dye & pigment ink)

White or dark colored T-Shirt

Scissors

Have your kids draw a picture on Alizarin Inkjet heat transfer paper. Drawings can be of anything you want! Or if you are not good at drawing, you can use a normal desk inkjet printer to print out the picture lines first. My daughter is only 2 years old, so I helped her print out the outline of Peppa pig. And then she colored it with water color pens. You can also use color brush, markers, crayons, or oil paintbrush etc.

After coloring, use scissor to cut the image out of the iron-on transfer sheet or printable HTV. Then peel off the back carrier and place the iron-on transfer sheet or printable HTV image-side up where you want the drawing to be on your T-shirt, and cover it with a grease-proof paper. Heat up an iron or EasyPress machine and press the drawing onto the shirt. Follow the package directions for best results.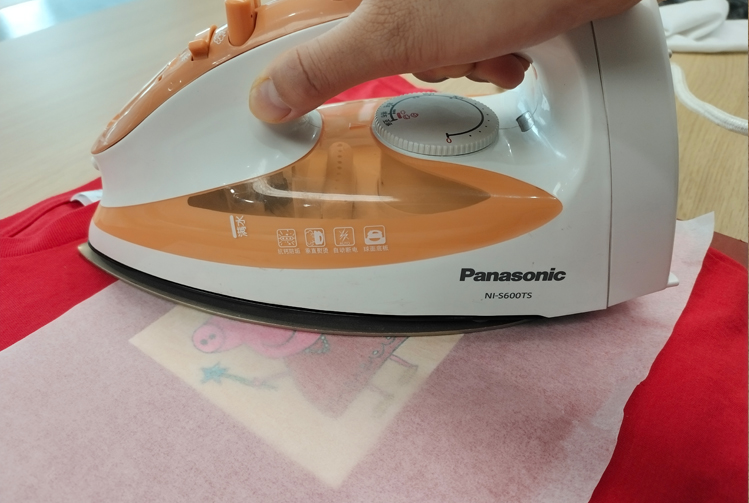 1. Set the temperature of the PHILIPS iron- max (do not turn on the steam). After the light is off, iron the clothes flat and remove moisture.
2. Cut the pattern along the edge with scissors. Place the print face up in the appropriate position of the clothing. Covered with gresaeproof paper and covered with cotton cloth
3. Use an electric iron to iron the printed pattern on the clothes and iron them all quickly so that the layer fits with the clothes for about 10 seconds.
4. Slow press from left to right, stay atcorners for 5 seconds, and then move slowly from right to left for 5 seconds. (girls can press down with both hands), slowly hot pressing from top to bottom, slow hot pressing back and forth from bottom to top. The A5 size pattern is about 60 seconds, and the A4 size pattern is about 120 seconds.
5. Iron quickly from top to bottom, from left to right. Take away the gresaeproof paper and finished.
Note: if it is not completely transferred, continue to press the iron again with an electric iron.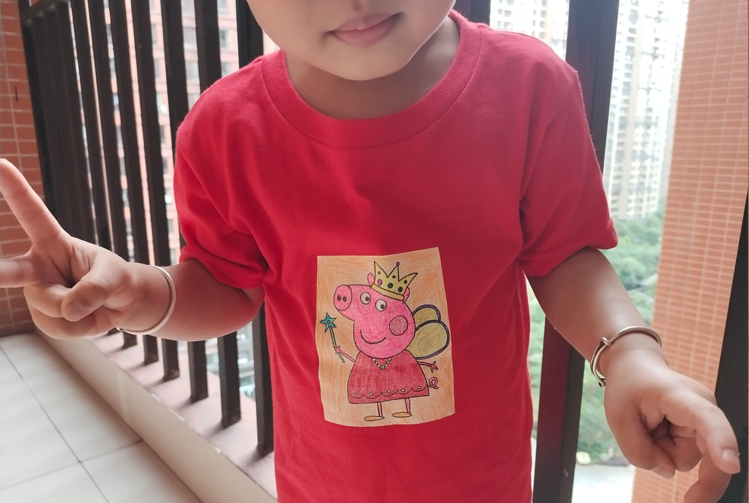 Now your kids can wear their custom shirt and proudly display their artwork! These kinds of shirts would also make great gifts for friends, parents, and grandparents! My daughter loves this Peppa pig T-shirt, and has worn it everywhere she could.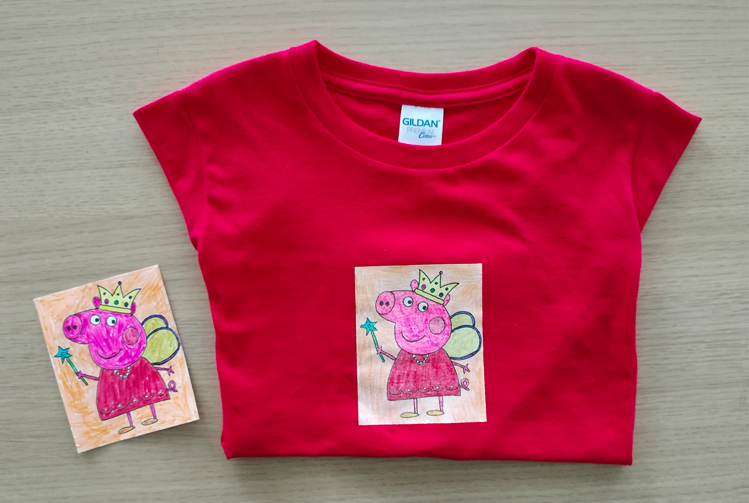 Hope you have fun creating custom T-shirts or bags featuring your own artwork! If you make your own creations, I would love to see them in action! Share a comment, and tag a photo on Facebook, Twitter, or Instagram!
If you want to learn more about our heat transfer media, just feel free to contact us:
North America & Europe, Southeast Asia & Australia,
Ms. Wendy Ms. Tiffany
E-Mail: marketing@alizarin.com.cn E-Mail: sales@alizarin.com.cn
Mobile: 0086-13506996835 Mobile: 0086-13506998622

Middle East & Africa, South America & Spain,
Ms. Sunny Mr. Henry
E-Mail: pro@alizarin.com.cn E-Mail: cc@alizarin.com.cn
Mobile: 0086-13625096387 Mobile: 0086-13599392619