Alizarin has attended the 29th Shanghai International Ad & Sign Technology & Equipment Exhibition.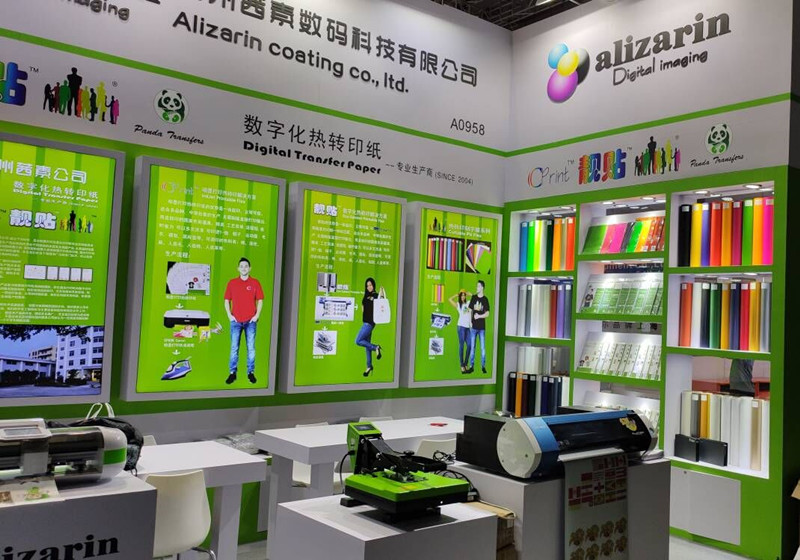 At Alizarin, we do more than heat transfer vinyl. We utilize our arts and crafts R&D for new technologies and innovation to manufacture products to meet the requirements of the customers. To sum up, saving energy and time and space has become the main principle for clients to invest in a project. For example, with Roland BN20, what do buyers get? With eco-solvent ink, people can print the designs and graphics on Alizarin Prettystickers like Alizarin Reflective PU flex and Brilliant golden, glitter PU flex, and more special effects.
With our innovative hot melt adhesive line are suitable to transfer onto textiles like cotton, mixtures of polyester/cotton and polyester/acrylic, Nylon/Spandex etc. by heat press machine. Here is the home page for Eco-solvent Ink Printable Vinyl & Transfer Paper Supplier | Alizarin (alizaringroup.com)







Screenshots APPP EXPO
Transferred
Time: 15~25sec Temperature: 145~165°C
Medium pressure (3/4 bar) Remove the application tape hot/cold
Application

Eco-Solvent Glitter Silver Printable PU Flex with star shiny effects .
The finish is unique and star-shinny, reflective, possible in many shapes and styles with a wearable application that still can not be reached in many other transfers.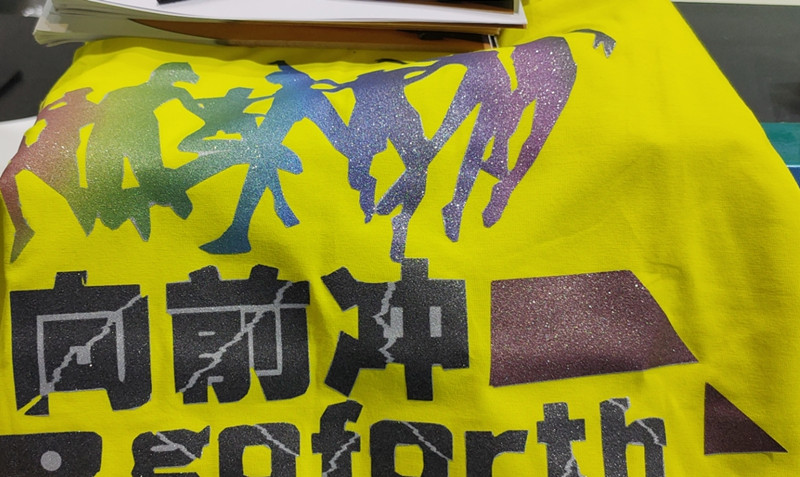 Attached our Facebook live :
For more, please contact with Sales Manager Ms.Tiffany of
Alizarin Technologies Inc.
TEL +86591-83766293/83766295, FAX +86591-83766292
ADDRESS: 901~903, NO.3 building, UNIS SCI-TECH Park, Fuzhou High-Tech Zone, Fujian, China.
E-Mail: sales@alizarin.com.cn Mobile: 0086-13506998622